Probate Real Estate Holds So Much Opportunity - We're Here To Help You Find It.
If you found All The Leads because you're interested in probate leads for real estate, well, that's also how the four of us got here!
We created All The Leads in early 2013 after realizing how lucrative probate leads were within each of our own businesses. We were all operating as loosely-connected cogs and wheels: Tim was printing tons of marketing letters, Tom was handling business contracts, Chad was the creative options guy, and Jim was finding new ways to navigate deals that had urgency.
In the process, we were helping hundreds of families navigate real estate decisions during the biggest strain on the housing market the US had seen in our lifetime.
Without realizing it, we had created a high-yield system for helping families deal with real estate in probate, simply by allowing ourselves to focus on what each of us does best.
What if you - whether you're a real estate agent, broker, investor, and/or wholesaler - could do the same for families in your neighborhood, while at the same time getting a rewarding return on investment for yourself?
We set out to create a system any real estate agent, broker, investor, and/or wholesaler could use to become the probate expert in their market, and you've found exactly that system today.
With All The Leads, you'll provide real and memorable value to the families you help and build a valuable pillar in your business.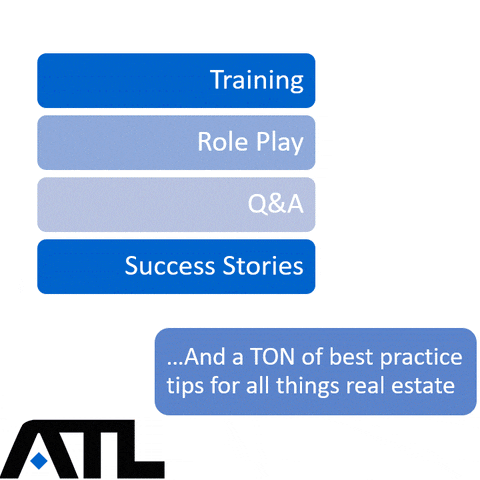 Training, Support, and Guidance  With All The Leads
By helping agents and investors help their clients, we can help so many people.
Probate leads will bring you the easiest and best deals you've worked, and we're here to guide and motivate you through your probate deals from court record to closing.
You'll learn how to offer a unique and valuable service to Personal Representatives and their families as they navigate the probate process.  With All The Leads, you'll improve your prospecting, build better relationships with clients and vendor partners, and provide options people won't find with other agents, investors, wholesalers or even their attorneys (especially their attorneys).  
Get Connected
Building Your Pipeline With Probate Leads
While we teach you how to do everything on your own - how to pull probate leads, market to personal representatives, and put deals together - You'll see a much better ROI if you automate the steps we've put together in our proven probate leads system.
We offer probate lead lists gathered directly from your courthouse (complete with up to 5 phone numbers per lead, email addresses, and probate attorney information), free live training with our coaches, custom probate credibility websites, automated direct mail marketing, ISA cold calling, and an awesome support team to help you navigate your deals.
All of these services are designed to make it easy to succeed with probate leads for real estate.
MEET THE TEAM TO TAKE YOU THERE
YOUR PROBATE STRATEGY TEAM